Bio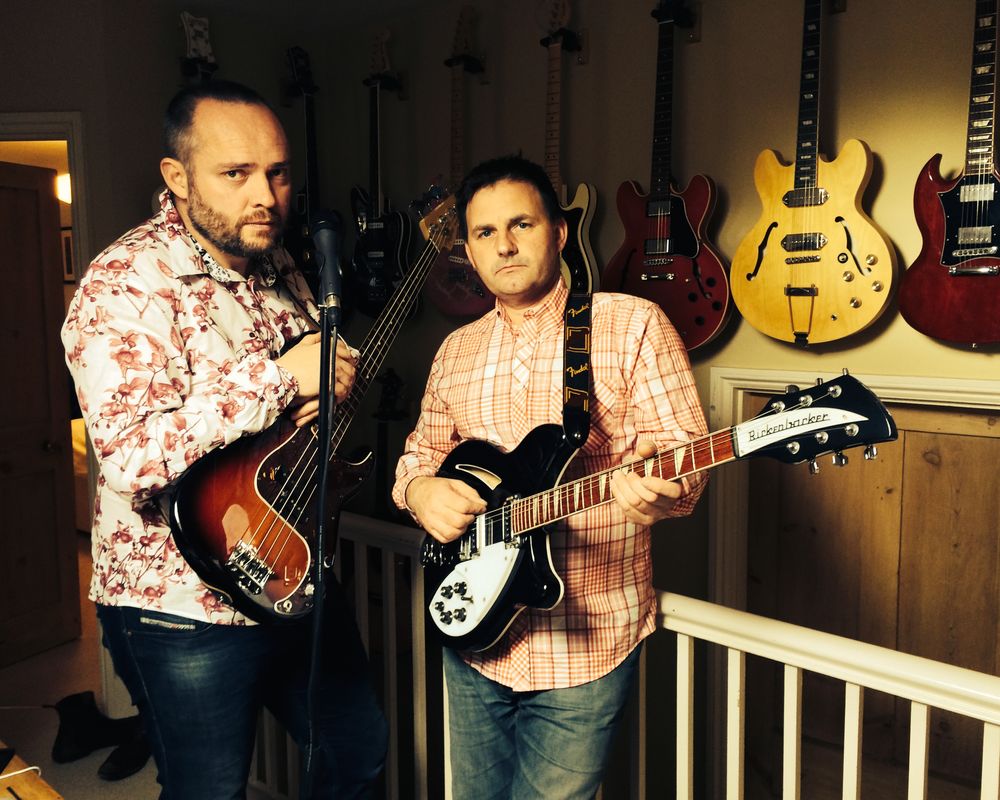 The Third Space is a virtual, UK based band comprising longstanding friends Joe Farthing (Swansea) and Hendrik ("Henk") Kleinsmiede (London).
Having played in bands together back in the 1980s, Joe and Henk got back together in 2013,  when home recording technology and the internet had advanced to the point it could facilitate a DIY ethos.  
To date, the Third Space has recorded six albums, all of which you can explore in the music section (links on left).
Characterised by poppy melodies, jangly guitars, three-part harmonies and wry observational vignettes, The Third Space make music for grown-ups with an indie pop sensibility. Witty, quirky, but accessible.
Why the name? Because two are better than one. We each occupy our own space; the other a second space. But the sum of our respective parts takes us to a new (and better!) space still: the Third Space. 
Currently, the Third Space are working on our seventh album, recorded primarily in Swansea, Wales, and provisionally entitled "Abertawe Rain".
Please check out our music (links to the left), contact us for more information (using the contact link), sign up to our mailing list, and follow us on social media (links below).